Workshop: Making Money In VO
Making Money In VO
A Voiceover Virtual Workshop
"Making Money In VO" is my upcoming workshop dealing with STRATEGY.  Move beyond the status quo thinking, the "Average Joe" mentality, and have your eyes opened to a way of thinking that enables you to be not just a freelancer, but a CEO of your own enterprise.
It's no secret.  I LOVE doing constructive workshops dealing with treating VO like a business.  In my humble opinion, there are so many EASY and PRACTICAL steps that you may not have thought of.  I'd love to show you why I'm in the top .4 (point four) percentage of voiceover income earners.  I'd love to show you how I and many, many others don't just do voiceovers as a career, but make a super comfortable living doing so.  After all, that's why I go into this.
If you would like to be kept informed as to when this workshop will launch, subscribe to my blog, The Voices In My Head blog, as that will be the list I'll be emailing when the time is right.  There will be limited space for this one, and each attendee will receive Super Voiceover Docs for free, as well as a massively discounted CRM for business operations.
I am looking forward to turning over rocks together, discovering secrets to better business together, changing your mentality about your craft and your belief about yourself as an entrepreneur, together.  You CAN make lots of money in voiceovers.  It is exceptionally lucrative, and I am living proof.  There are no promises, and I promise you nothing except this: you can do anything that you personally set your mind to, if you are willing to:
Dream
Envision
Strategize
Set and track Goals
Treat expenses as investments
Be shameless
Look out for #1 AND be a team-player
Be teachable
Be coachable
Make no mistake, this is not just another "From Hobby To Enterprise" workshop.  I'm going to work with a smaller group of people who REALLY want to elevate their game and make at least six figures in voiceovers per year.
Let's develop STRATEGY together.  To my knowledge, no one offers this in voiceovers, specifically, "how to make money."  There are courses and workshops galore on how to do voiceovers, the semantics of how to run a business, networking, marketing, etc..  But we're going to talk about everyone's favorite subject.
Bringing in those Franklins, Grants and Jacksons.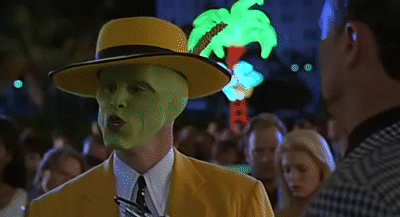 "Making Money In VO."  Coming soon.